Children help us mediate between the ideal and the real. - Juliet Kinchin
In this multi-channel video exhibition, children are the common subject and mechanism for skillfully deconstructing identity, philosophy, memory, and social institutions. Six artists from six countries have created humorous, critical and poignant works that challenge preconceptions and disrupt assumed or sentimental narratives. Again and again we are confronted with imaginative beings who ponder big, existential questions, who long for ideas, who have the inherent qualities needed to reveal the absurdities & deficiencies of social structures, and who challenge the limits of familial and societal bonds. Yet truth is elusive and what we see is not always what it seems. Together these works point to the possibilities, commonalities, consequences and ambiguities in constructing and reflecting the human condition.
Candice Breitz (ZA)
The Character
The Character asks to what extent our lives are scripted by outside influences. A group of school children from the Gundecha Education Academy in Mumbai discuss the attributes of the lead character from a film: a character that is never identified.
Image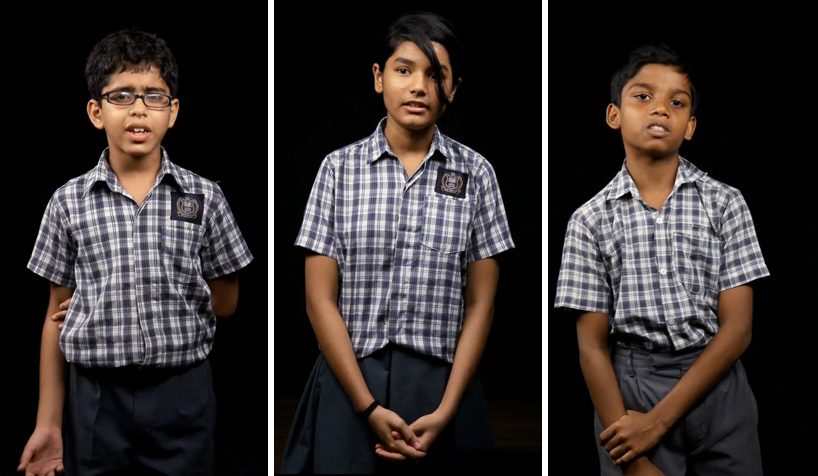 Credits
Candice Breitz
The Character
2011
65" LCD monitor
Biography
Lenka Clayton (UK)
The Distance I Can Be From My Son
The suite of works in this exhibition are from this project; an attempt to objectively measure the distance the artist can be from her son in various environments. The environments themselves can be considered a series of constructed landscapes.
Image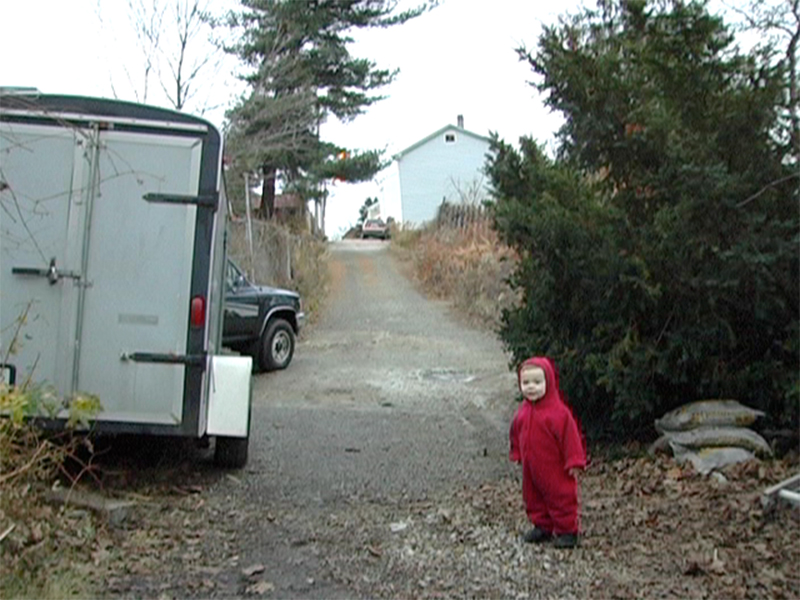 Credits
Lenka Clayton
The Distance I Can Be From My Son
2011
Single screen projection 160"(w) x 120"(h)
Biography
Christian Jankowski (DE)
The Matrix Effect
The work in this exhibition pays homage to fellow artists who exhibited in the Matrix exhibitions of Wadsworth Atheneum gallery, UK. Jankowski enlisted untrained children, ages 7-10, to take on the role of these artists and act out a script generated from interviews with the Curator and Artists.
Image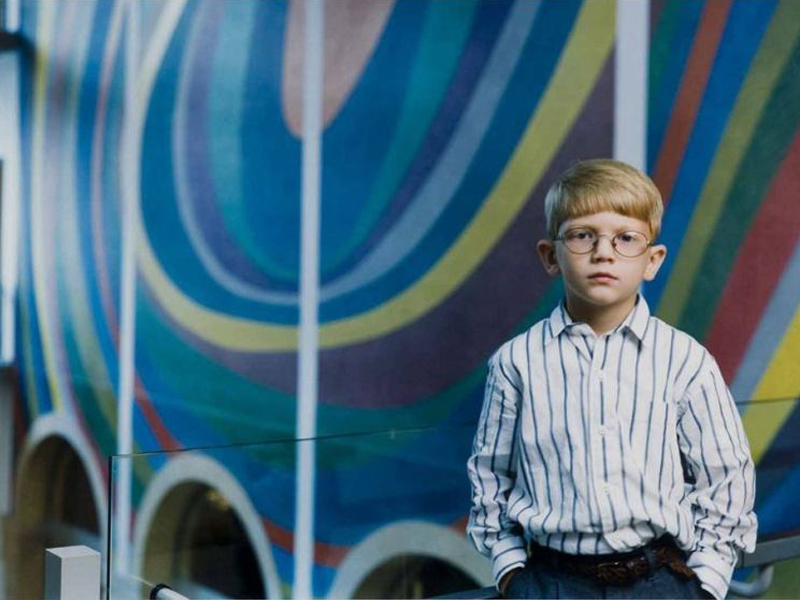 Credits
Christian Jankowski (DE)
The Matrix Effect
2002

Duration– 2 min.
Installation Dimensions 69"(h) x92"(w)
Robotic Cat (altered), Plinth, Flat Screen, Digital Files, Plastic, Batteries, Rubber, LEDs, Circuit boards and chips
Biography
Elisa Giardina Papa (IT)
need ideas!?! PLZ!!
The work in the exhibition presents a collection of You Tube excerpts from the community of users to YouTube itself : a desperate search for topics. What these youngsters feel the need for is an idea to make their videos more popular; the topic matters little, they are ready to tackle anything at all – what counts is having their own online show and making it a success.
Image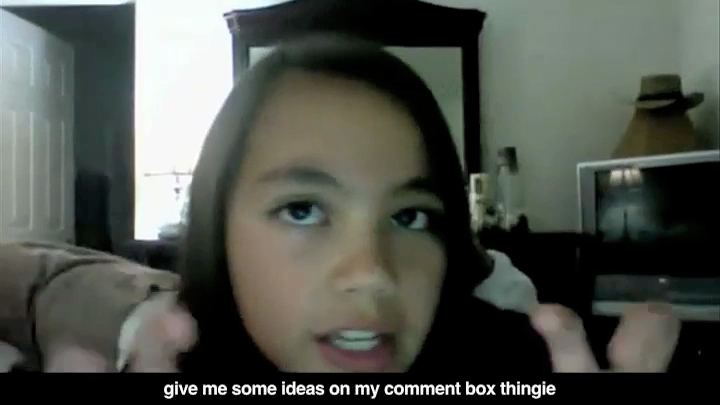 Credits
Elisa Giardina Papa
need ideas!?! PLZ!!
2014
40" led monitor, wireless headphones, bench


Biography
Chiharu Shiota (JP)
How Did You Come Into The World?
The video work in this exhibition was presented in Venice. The work presents very small children who talk about memories of their birth. As Frieze Magazine notes: 'The weird precision of their answers was arresting'. Japanese and German with English subtitles.
Image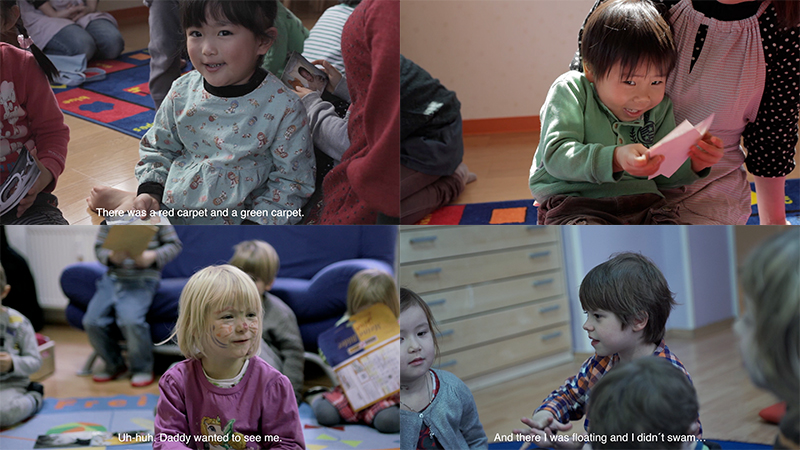 Credits
Chiharu Shiota
How Did You Come Into The World?
2015
4 led monitors


Biography
Kerry Tribe (US)
Here & Elsewhere
The work in the exhibition involves a conversation between a father and his ten year old daughter Audrey. He is off camera; she answers his questions on time, memory, representation and identity. Inspired by a film from Jean-Luc Godard the two-channel video work can be seen as a response to the cinéma verité (cinema of the real) tradition.
Image

Credits
Kerry Tribe
Here & Elsewhere
2002
2 screen projection
Biography